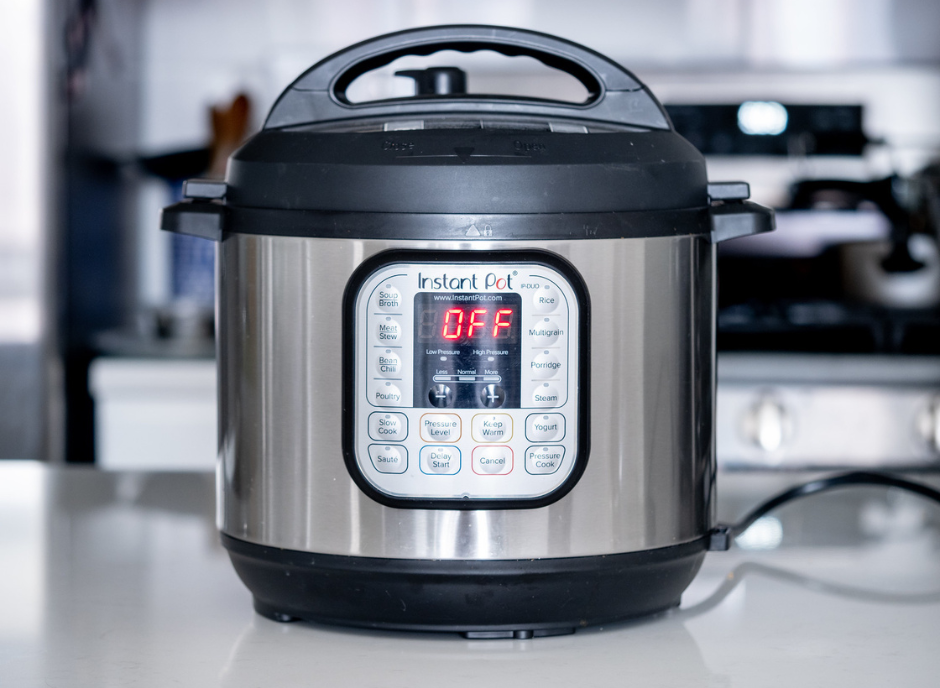 If health and quick meals are what you seek, then kidney-friendly Instant Pot recipes ought to be your kitchen's go-to. They are ideal for adhering to a specialized kidney diet and for anyone who values time efficiency. Instant Pot significantly reduces meal prep times and makes crafting nutritious, delicious meals for you and your family easy.
The Instant Pot is a programmable pressure cooker that quickly brings several mouth-watering dishes to your table. Your role is simple: adding ingredients, picking the appropriate cooking program, and then leaving the rest to the Instant Pot. Moreover, many Instant Pot recipes are incredibly beneficial to your health as they allow for the use of fresh, low-sodium ingredients. This makes it perfect for kidney-friendly recipes. 
Here are some of the significant benefits of turning to Instant Pot for kidney-friendly recipes:
It is quick and easy to use.
You can make healthy meals with fewer ingredients.
It helps reduce the amount of sodium in your diet.
It's an energy-efficient kitchen tool.
The Instant Pot is an excellent aid for those seeking a swifter, healthier meal-making route. It's also a lifesaver when formulating and maintaining a kidney-friendly diet. If you're eager to discover all the delicious possibilities this programmable pressure cooker can provide, delve into these fantastic recipes!
Health Benefits of Eating Kidney-Friendly Meals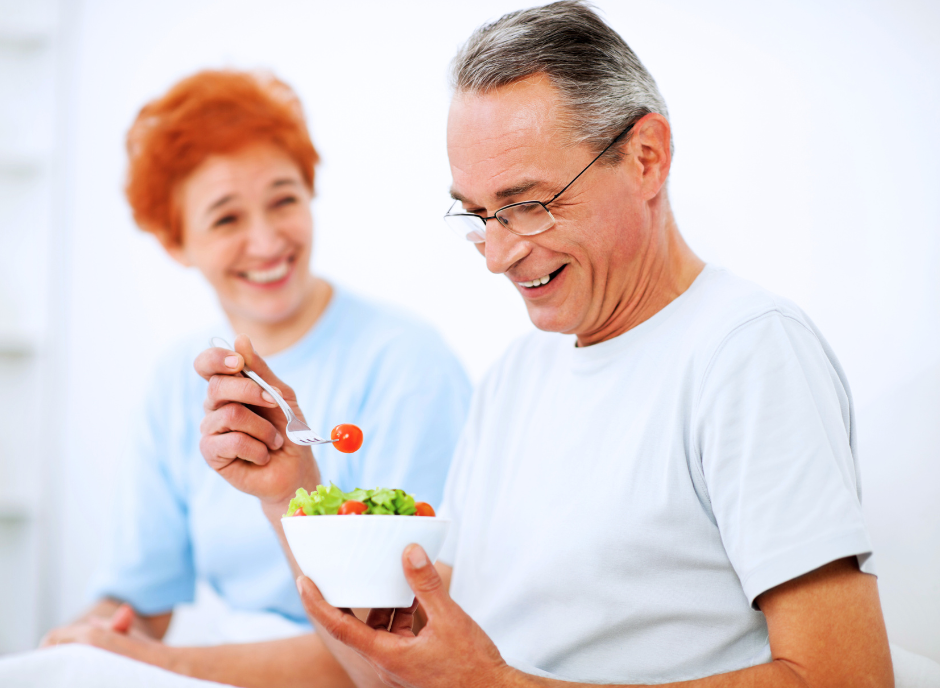 Ensuring your diet is safe and beneficial for your kidneys is pivotal for your overall health and well-being. Eating kidney-friendly meals is an essential part of staying healthy, and thankfully, many delicious recipes can help steer you onto that path. In this section, we'll discuss kidney-friendly recipes' various health benefits.
One core benefit of a kidney-friendly diet is enhanced blood flow. Steering clear of foods high in salt, fat, cholesterol, and sugar aids in maintaining stable blood pressure and reduces your chances of a stroke or heart attack. Additionally, such a diet can lower inflammation and improve digestion, allowing your body to absorb more nutrients from your food.
Adopting a kidney-friendly diet also contributes to maintaining a healthy weight. Avoiding foods high in fat, sugar, and sodium can limit your calorie intake and prevent weight gain. 
Moreover, adhering to a kidney-friendly diet equips you with better control over diabetes. Limiting processed foods' intake makes reigning in your blood sugar levels easier, helping you avert the potential complications of uncontrolled diabetes. Consuming kidney-friendly meals also reduces the risk of developing Type 2 diabetes in the first place.
Lastly, a kidney-friendly diet can lower your risk of developing other ailments, like cancer and hypertension. Limiting exposure to toxins, chemicals, and other harmful substances can enhance your overall health and minimize the risk of developing these severe conditions.
Dedicatedly adhering to a kidney-friendly diet doesn't have to be a daunting task. You can whip up delicious meals that nourish your body and palate with the right recipes and ingredients. Whether you're striving to manage diabetes, maintain a healthy weight, or enjoy tasty, nutritious meals, kidney-friendly recipes can aid you in achieving your goals.
Tips for Shopping & Preparing Kidney-Friendly Ingredients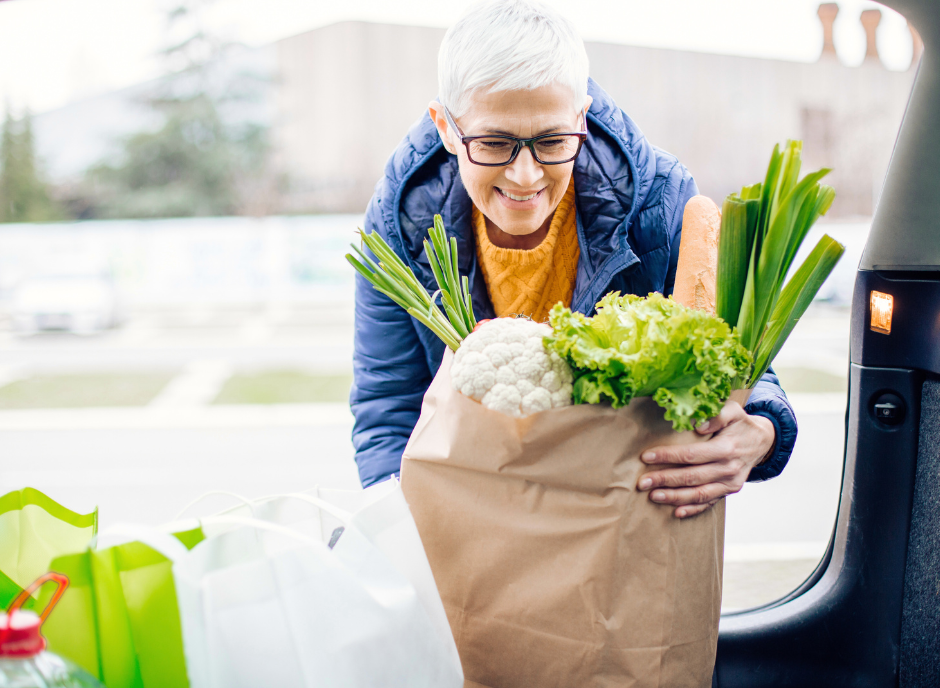 Whether you're new to the world of kidney-friendly recipes or have been cooking them for years, shopping for and preparing ingredients for these meals can sometimes be a bit challenging. The following tips serve as guidance to ensure you make the most out of your time spent in the kitchen:
1. Choose Low Sodium Foods: When on a kidney-friendly diet, always check food labels for sodium content. Many convenient foods contain high amounts of sodium—it's best to favor fresh, unprocessed foods whenever possible. Items such as canned foods, pickles, and condiments should additionally be avoided.
2. Opt for Leafy Greens: For items high in essential vitamins, minerals, and fiber, leafy green vegetables such as spinach, kale, and Swiss chard are your best friends. Consuming a fair amount of leafy greens can help reduce body inflammation—a significant factor to consider for those with kidney disease.
3. Avoid High Potassium Foods: While essential, excess potassium consumption can cause imbalances in chronic kidney disease patients. Consequently, foods like bananas, potatoes, oranges, and peanut butter—high in potassium—are best avoided whenever possible.
4. Choose Healthy Fats: Unlike saturated fats like butter and lard, unsaturated fats such as olive and avocado oil are healthier. Healthy fats contribute to overall well-being and provide essential nutrients for those with kidney disease.
5. Prepare Ahead of Time: Think and plan meals for the week ahead—all kidney-friendly ones. This strategy can save you time and energy during the week. It means you won't have to scramble to assemble a quick meal without having all the required nutritional information at hand.
Equipped with these tips, you can produce delicious and nutritious kidney healthy recipes and meals. Remember to read food labels carefully and refrain from eating foods that could harm your health. With the right ingredients and a bit of preparation, you can serve up amazing dishes that your body and taste buds will be thankful for.
Three-Ingredient Chipotle Chicken Stuffed Peppers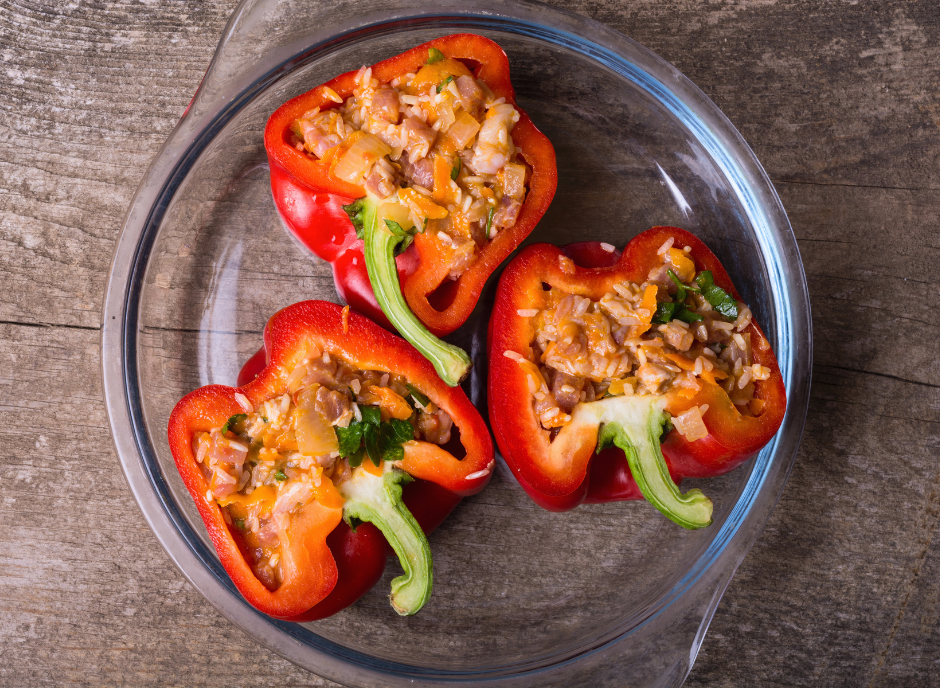 Crafting a delicious, kidney-friendly meal doesn't always require extensive effort. This straightforward three-ingredient chipotle chicken stuffed peppers recipe perfectly demonstrates how to quickly whip up a healthy, flavor-packed dish.
The required ingredients for this recipe are chicken, bell peppers, and chipotle seasoning. You can spruce it up by adding more ingredients like corn or black beans to enhance its flavor and texture profile. Start by preheating your oven to 350 degrees Fahrenheit. Meanwhile, cut your bell peppers in half and scoop out the seeds. Place them in a baking dish and set aside.
In a bowl, combine the diced chicken, chipotle seasoning, and a tablespoon of water—the quantity of chipotle seasoning used can vary depending on the desired spice level of the dish. Once everything is mixed, mix the peppers and bake in the oven for 25 minutes.
Voila! Your succulent and well-seasoned stuffed peppers are ready for a bite! Serve hot with a side of your favorite veggies. This highly customizable dish can be served piping hot or refreshingly chilled. Besides its rich taste, this dish is packed with protein and spice supporting a healthy kidney diet. Bon Appetit!
Creamy Shrimp Alfredo with Zucchini 
In search of a tempting, nourishing meal that is both filling and supports your kidneys? Venture into making Creamy Shrimp Alfredo with Zucchini in your Instant Pot! This enticing and effortless dish brings a blend of delicious flavors and creativity to your dining table.
Start with purchasing the required ingredients. Here's what you'll need:
1 pound of shrimp, peeled and deveined
1 onion, diced
4 cloves of garlic, minced
2 cups of white wine or vegetable broth
1 cup of heavy cream
1 tablespoon of Italian seasoning
1 teaspoon of salt
2 zucchinis, quartered
2 tablespoons of olive oil
Once you've prepped your ingredients, assembling the entrée is simple. Start by adding the olive oil to the inner pot of your Instant Pot and select the Sauté function. Add the onions and garlic and cook until the onions become translucent. Add the shrimp, seasonings, broth, or white wine, then place the zucchini on top. Lock the lid in place and select the Manual setting. Cook for 5 minutes at high pressure, then do a quick release.
After the cooking process is completed, remove the lid and stir the creamy sauce. Add in the cream and simmer for 1-2 minutes before serving. This creamy goodness pairs well with cooked quinoa, spaghetti squash, or roasted potatoes. Feast yourself on this memorable entrée!
Italian White Beans and Vegetables
Look no further than the abovementioned meal if you're out for a kidney-friendly meal teeming with flavor. This simple recipe can be made even easier with an Instant Pot, quickly cooking all the ingredients simultaneously.
This recipe crafts a flavorful dish with just a handful of ingredients—white beans, carrots, onion, garlic, tomatoes, and Italian seasonings. This dish has health-imbuing items like plant-based protein, vitamins, minerals, and fiber. The best part about Italian White Beans and Vegetables? It can be ready in less than 30 minutes!
To create this dish, start by sautéing the carrots, onion, and garlic in your Instant Pot. Add in the beans and tomatoes once they emit a tantalizing aroma and soften a little. Sprinkle in the Italian seasonings and give everything a good mix. Once done, seal the Instant Pot and set it to high pressure. Cook for 15 minutes, then release the pressure and serve.
This meal pairs splendidly with cooked quinoa or couscous and tastes even more delectable when topped with freshly grated Parmesan cheese. Seeking a more wholesome meal? Consider adding cooked chicken or shrimp. With its blend of nutrients and flavor, this straightforward Instant Pot dish is sure to become a loved go-to.
Coconut Red Curry with Zucchini
Whipping up a delicious, nutritious meal doesn't have to be an all-day ordeal. The Coconut Red Curry with Zucchini is the perfect kidney-friendly Instant Pot recipe you can prepare in just a few minutes. The flavorful blend of sweet coconut and spicy curry will leave your palate craving more!
Here are the necessary ingredients for crafting this flavorful dish:
1 tablespoon vegetable oil
1 onion, chopped
2 cloves garlic, minced
1 teaspoon red curry paste
1 can (14 ounces) coconut milk
2 cups vegetable broth
2 cups diced zucchini
Salt and pepper to taste
For this recipe, begin by heating the oil using the sauté setting on your Instant Pot. Once hot, add the onions and sauté until they are soft and translucent. Follow this by adding the garlic, red curry paste, coconut milk, vegetable broth, and zucchini. Stir everything together and season with salt and pepper to your liking.
After mixing everything, close the lid, seal the valve, and set your Instant Pot to high-pressure cook for 4 minutes. Once done, perform a quick release on the pressure and serve your dish hot. Bon appetit!
Moroccan Lentils and Carrot Stew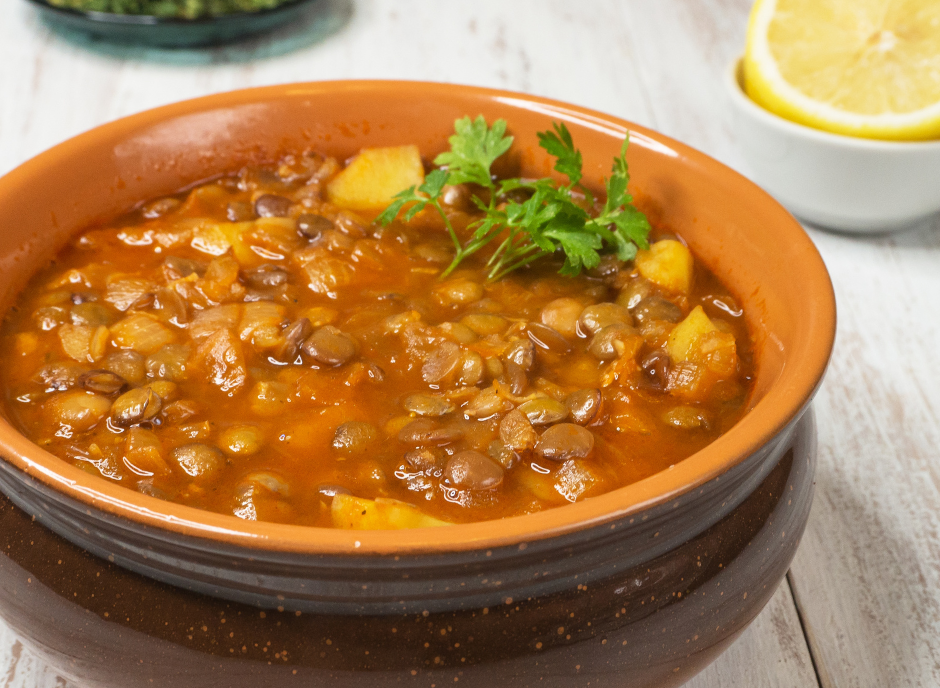 This stew is a delightful, kidney-friendly dish bursting with flavor. The recipe includes rich and fragrant ingredients like lentils, garlic, ginger, chili powder, cumin, tomatoes, and carrots. It's surprisingly easy to make and demands minimal fuss with ingredients. Serve this stew over cooked rice or couscous to further enhance its flavor and texture.
Start by heating some oil in your Instant Pot and adding in the diced onions. Cook these until they're soft and translucent. Follow this by stirring in minced garlic, ginger, and chili powder, allowing everything to cook for another minute. Add lentils, cumin, and carrots to the mix and sauté for a bit. Follow this with diced tomatoes and vegetable broth. Place the lid on your Instant Pot, setting it to Manual High Pressure for 12 minutes.
After the cooking time is completed, allow the pressure to release naturally for about 10 minutes. Then, carefully open the lid and inspect the lentils. If they're not cooked thoroughly, replace the lid and cook on Manual High Pressure for 2 minutes. Once the lentils are thoroughly cooked, modify the seasoning with salt and pepper as needed.
To serve, spoon your Moroccan Lentils and Carrot Stew over cooked white or brown rice or couscous. Add a pop of color and freshness with a garnish of fresh parsley, cilantro, or green onions. The stew also tastes great sprinkled with some freshly grated Parmesan cheese. Enjoy!
Spinach and Artichoke Mac and Cheese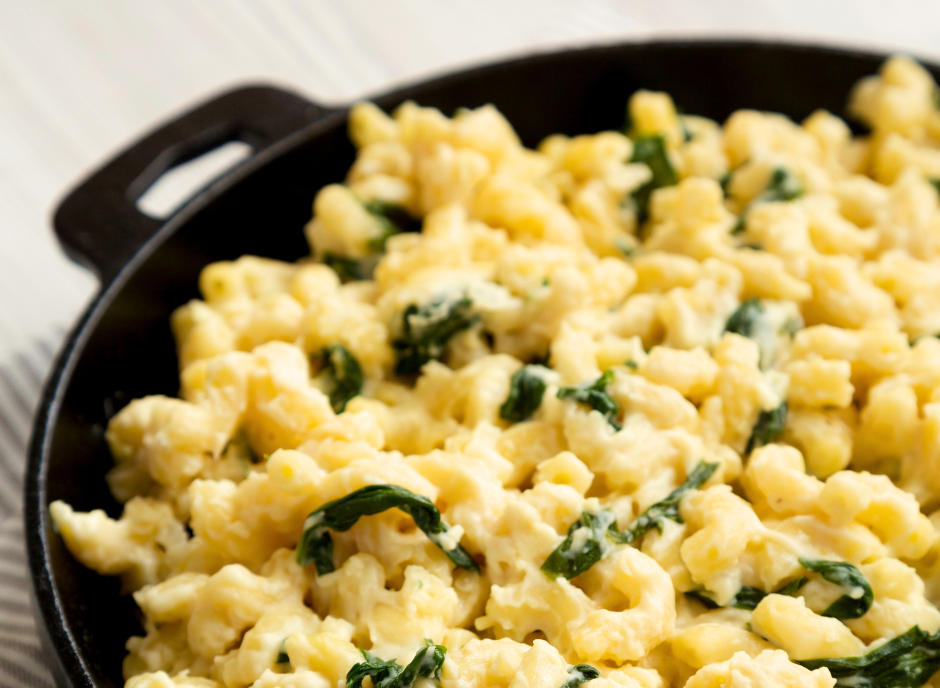 Mac and cheese is a universally cherished favorite for its comforting taste and simplicity. This recipe combines creamy macaroni and cheese with the earthy flavors of spinach and artichoke for a healthy twist on the classic. This dish's ingredients are kidney-friendly, so it's perfect for those with chronic kidney disease, who can't consume large quantities of protein.
Start by gathering your ingredients: elbow macaroni, frozen spinach, canned artichoke hearts, mozzarella cheese, Parmesan cheese, butter, all-purpose flour, and milk. In a pot, heat 1 tablespoon of butter over medium heat. Add the flour and stir for 2 minutes until the mixture becomes thickened and bubbly. Follow this by adding the milk and whisking to combine. Allow the mixture to simmer until it thickens, then incorporate the mozzarella and Parmesan cheeses, allowing them to melt.
After preparation of the cheese sauce, cook the macaroni as per the instructions on the package. Separately, sauté the frozen spinach and canned artichoke hearts in 1 tablespoon of butter. After completing the macaroni and vegetables' cooking process, assemble them in a casserole dish along with the cheese sauce. Mix until every item is evenly covered with sauce. Bake the casserole in an oven preheated to 350 degrees for 20 minutes or until the top browns. Serve and enjoy!
This spinach and artichoke mac and cheese dish is both robust and straightforward. The creamy cheese sauce beautifully complements the hearty vegetables, satisfying everyone at the table. With the easy customization options using different vegetables or spices, you can make it uniquely yours.
Tomato Basil Soup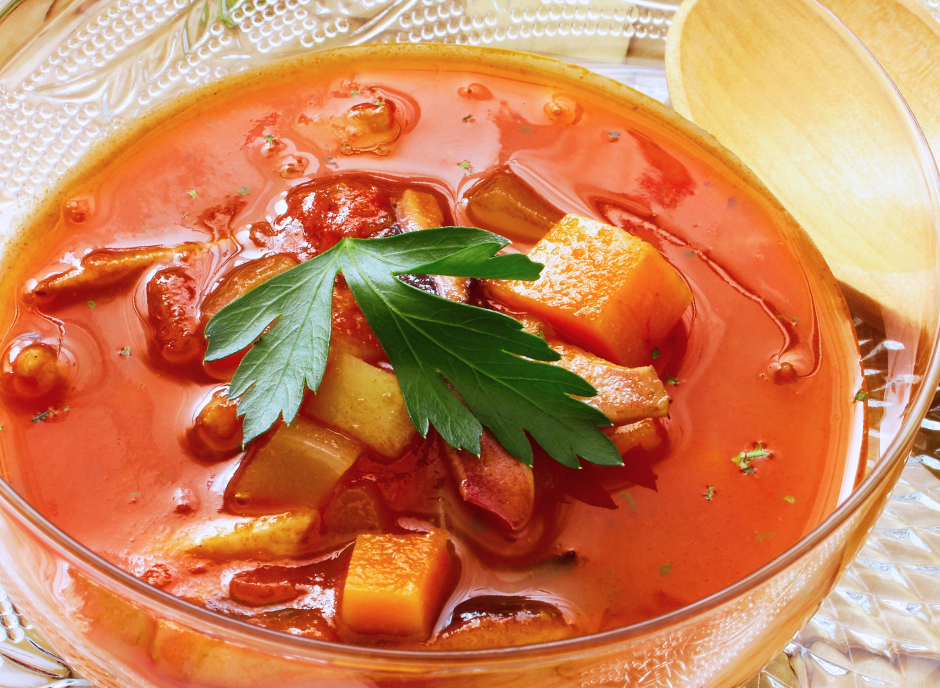 Tomato basil soup is a suitable kidney-friendly dish, pairing well with various accompaniments and toppings. Plus, it's incredibly simple to whip up in an Instant Pot.
Ingredients for this delicious soup include:
1 cup diced onion
3 cloves garlic, minced
2 tablespoons olive oil
1 tablespoon tomato paste
6 cups vegetable broth
2 cans (14.5 ounces each) diced tomatoes
1 teaspoon Italian seasoning
1/4 cup chopped fresh basil
Salt and pepper to taste
To start with, select the "Sauté" setting on your Instant Pot. Add olive oil, onion, and garlic and cook until the onions soften and develop a light brown color.
Add the tomato paste and vegetable broth. Close and lock the Instant Pot lid. Select the "Pressure Cook" setting and set the five-minute timer. Once the timer goes off, manually release the pressure by turning the knob counterclockwise.
After releasing the pressure, remove the lid carefully and add the diced tomatoes, Italian seasoning, and fresh chopped basil. Stir everything well to combine and season to taste with salt and pepper. Choose the "Soup" setting and set the timer for 10 minutes.
Once the timer goes off, your soup is ready to serve! Serve it hot, and garnish with any extra toppings you prefer.
30-Minute Spanish Rice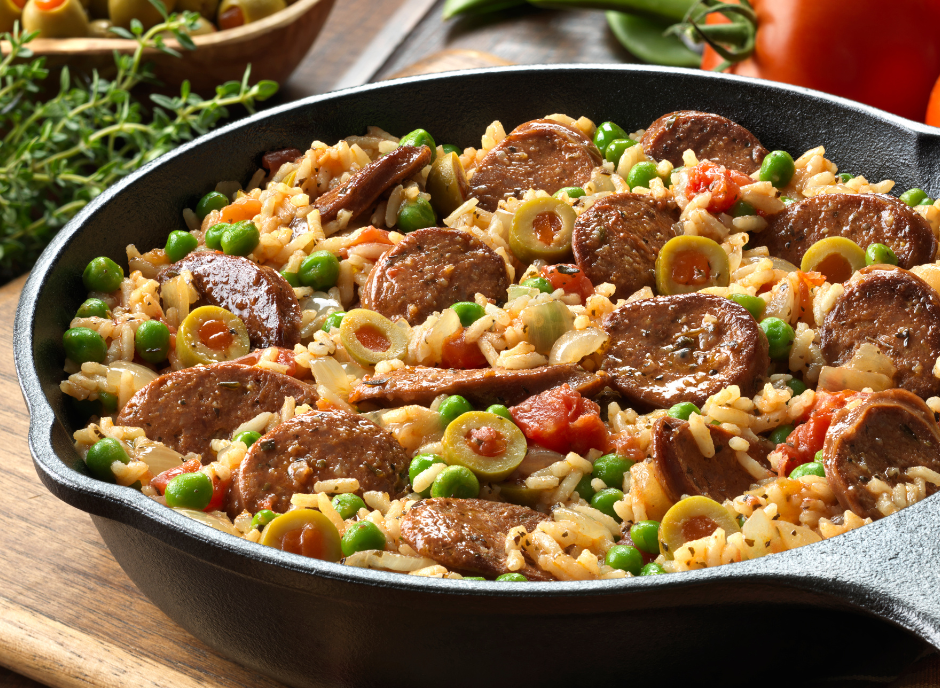 A delicious, kidney-friendly meal in only half an hour? Look no further than this Spanish Rice recipe! This dish makes for a perfect weeknight dinner with great flavors and minimal ingredients.
Ingredients required for this dish encompass white rice, chorizo, garlic, onion, bell pepper, tomato salsa, and water. Start by heating some oil in your Instant Pot. Add the chorizo and cook it until it begins to brown. Add garlic, onion, and pepper and continue to sauté until the vegetables soften.
Next, add the rice and tomato sauce. Mix everything thoroughly to coat the rice fully with the sauce. Pour the water in, stir it, seal the lid on your Instant Pot, and set it to high pressure for about 10 minutes. After this, perform a quick release of pressure before opening the lid.
Your Spanish rice is ready to serve! Pair it with your favorite protein for a complete meal. Enhance the flavor by topping your dish with cilantro, cheese, or avocado. Enjoy!
Conclusion & Resources for Further Exploration
Great work! You've now learned how to cook kidney-friendly dishes using an Instant Pot. Maintaining a kidney-friendly diet is crucial to the health of your kidneys, and these recipes provide an easy method to incorporate more nutritious, flavorful meals into your weekly diet.
In addition to the recipes shared above, resources like the National Kidney Foundation provide a wealth of information to help you further learn about maintaining your kidney health. This resource includes printable meal plans and lists of foods suitable for a kidney diet. The American Association of Kidney Patients also offers helpful guides such as kidney-friendly cooking guides and family nutrition tips.
For additional kidney-friendly Instant Pot recipes, check websites like The Spruce Eats or Allrecipes.com, or look for cookbooks dedicated to Instant Pot meals that support kidney health. With the right ingredients and knowledge, there's no limit to the delicious and nutritious meals you can prepare while maintaining a kidney-friendly diet. Happy cooking and exploring!